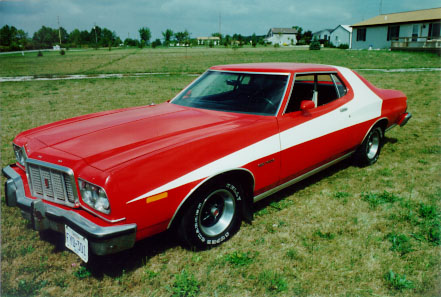 The Wide World of (W)Robert





updated and added to often


Thanks for checking out my website. I have dedicated this page to all the things I find cool. That includes:
The Ford Gran Torino-Especially between the years 1972-1976.
The Beach Boys-The world's greatest band of all time.
Ford Trucks-I'm especially fond of the Ford trucks from the years 1950 (Mercury), 1956, 1972 and 1977.
Mopar Muscle Cars-Especially the 1968-1970 Dodge Charger and the 1971-1974 Dodge Challenger--Cars from the days when cars were CARS, not like these wimpy, plastic, front-wheel-drive, four cylinder "Weenie-Mobiles" that rule the roads now.
NHL Hockey-Especially the Former (sadly) Hartford Whalers
Let's not forget Beavis & Butthead, The Simpsons, King of the Hill, and the Flintstones
Any thing else I happen to find COOL on any given day!!!
I must apologize for the "simpleness" (is that a word?) of my page, but this is my first webpage, so I still have a lot to learn about how to create an exciting environment for people to visit.
If you have any comments or suggestions regarding my page, or you just want to leave a message, please e-mail me at robertb99@hotmail.com. I promise to respond to all of the e-mail I receive as quickly as I possibly can.

Check out my Ford Torino Links Page.



Play a game of Frogger!
This page has been accessed
times since May 1, 2000.