1973 Ford Gran Torino
Do you want to see all of these Torinos plus many, many more, including Torino toys, brochures and lots of other tidbits? Check out my Excite Community. The Torino fan wont want to miss this!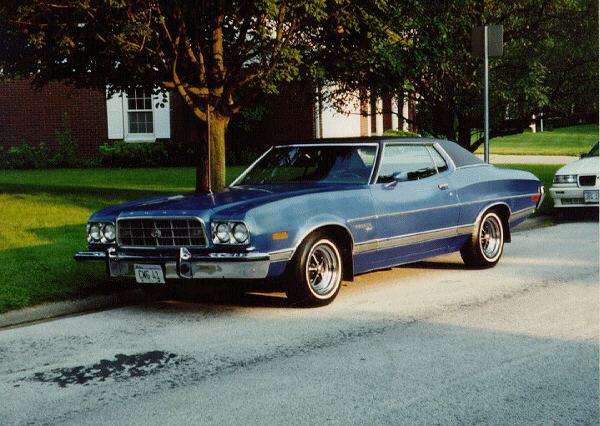 This beautiful '73 Gran Torino Sport is owned by Brian Garkie, and you can check out his website Brian's Torino Page. It is excellent, with a lot of information and pictures of his car and his friends cars.
Showin' it off!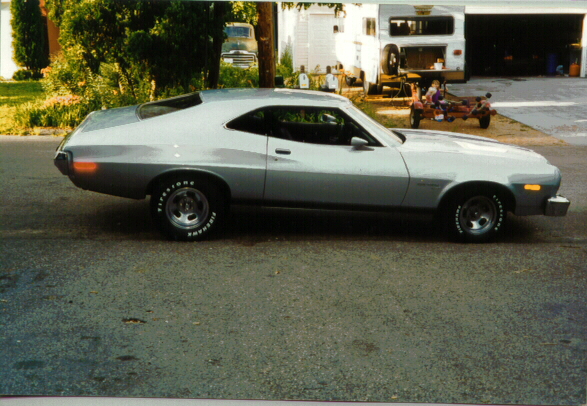 This is really nice '73 fastback sent in from Darryl from St. Paul, Minnisota. Under the hood is a 351 Cleveland and a C6 transmission connected to a 3000 stall converter. I LOVE the shape of the '73 fastback!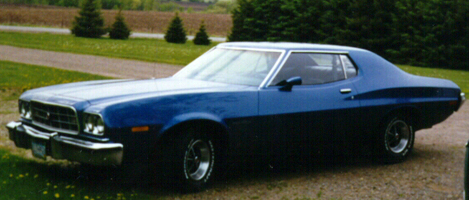 This is a pretty hot '73!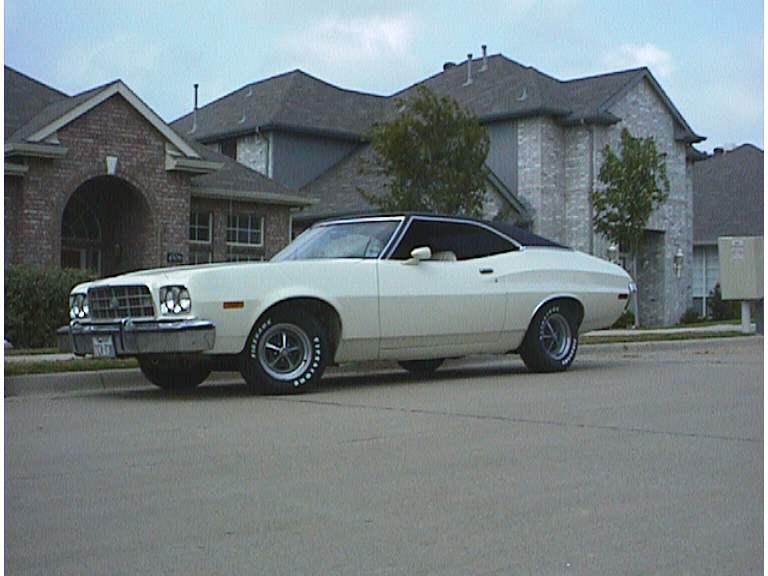 Phil Ronci from Dallas, Texas sent in this shot of his fantastic '73 fastback. It sports a 351 Cleaveland, 4V, along with a C6 transmission. Lookin' great!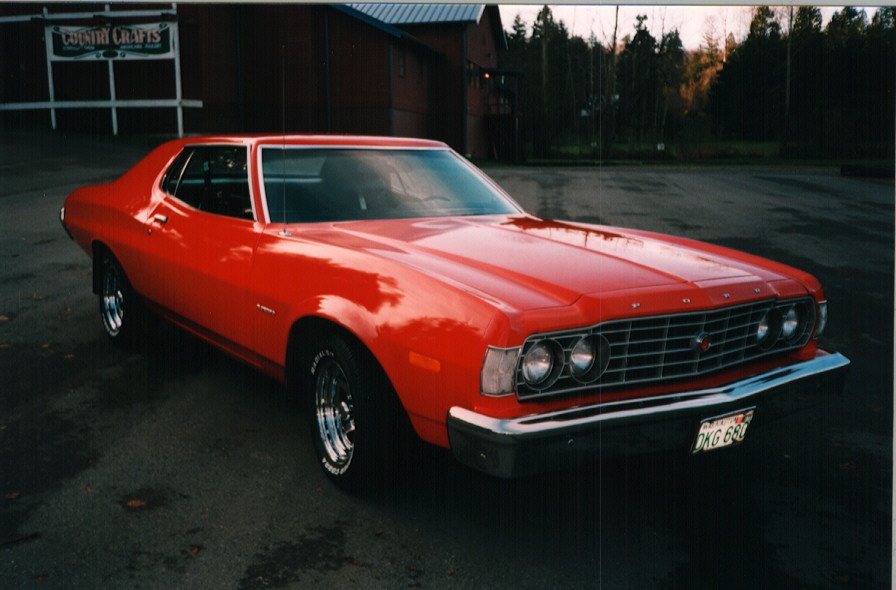 Larry C. Penoza sent in this picture of his '73 Torino. This is not a "Gran" model, hense the unusual grill.
This awesome '73 Torino belongs to Chris Hart. Under the hood is a 351C, 4bbl. Pretty Sharp!
David Wade is the proud owner of this fantastic '73. I like the way the grill is painted black. It really sets off the Ford emblems.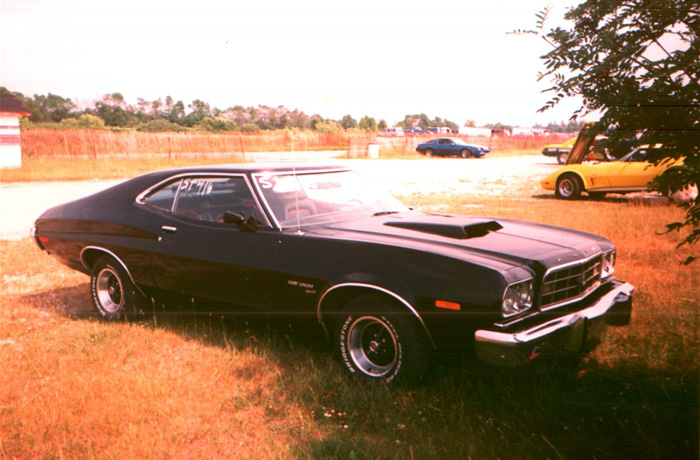 This mean, black machine belongs to Gaetan Buteau from Quebec City, Quebec. As I said before, I love the '73 fastback!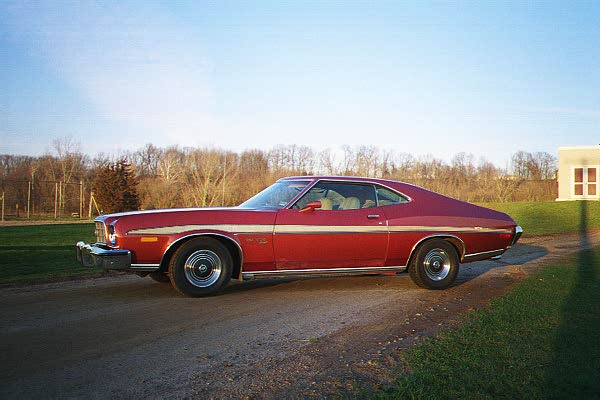 Mike McPhillips owns this great '73 Sport fastback. It kind of reminds me of the Starsky & Hutch '76, with a much smaller stripe and different colour, of course!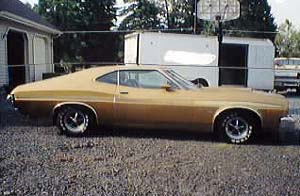 This '73 fastback belongs to Kent Lazar. I love the body lines!
The colour of this '73 is absolutely fantastic! This is the colour I want!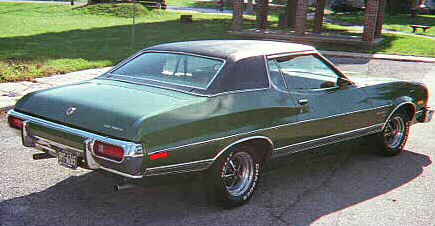 Nice ass end!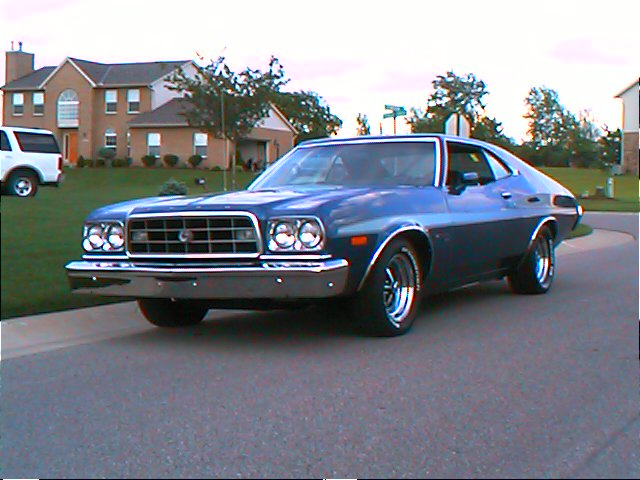 Tony & Michelle Blaine from Cincinnati, Ohio own this '73 Sport. I can almost hear Dr. Johnny Fever and Venus Flytrap in the background!